<!- -[if !IE 6]> <![endif]- ->

Updated: 02-19-17 02:51 PM
Compatibility:

Tomb of Sargeras (7.2.0)

Return to Karazhan (7.1.5)

Legion (7.0.3)

Updated:
02-19-17 02:51 PM
Created:
10-29-08 07:17 AM
Downloads:
58,748
Favorites:
140
MD5:
7.1.5
Panther
Welcome to Panther, formerly Kittyui!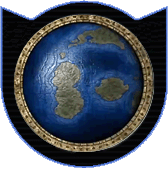 Panther UI
Contact me via Facebook.Com/CatnipDream for all questions.
Once downloaded all addons updateable via Curse,
except Docking Station which is here at WOWI.
Install:
Log out and Exit Game...
Delete or Move Old WTF and Interface folders to a backup folder, just so long as there isn't a WTF or Interface folder in your WOW directory when we get started.
Extract Panther folders and move my WTF and Interface folder to your WOW directory.
Go into WTF folder and rename the following folders as requested: ACCOUNT NAME\REALM NAME\CHARACTER NAME ((Important note: Do not rename the folder called "Account" but the one called "ACCOUNT NAME" all in caps! Account name should not be your email address but your actual account name Server Name and Character Name are not written all in caps.))
~*~
Problems?:
I am still working out the install process...
Addons can be very fickle, and Reflux which used to allow you to set a single profile hasn't been updated in years alas...
Some known Issues:
1. Shift-right click the orbs to move them
2. The panels are /kgpanels config
3. The docking panels, go into Escape > Interface > Addons > Docking Panel > Profiles and set it to Darwinsradio
4. I believe pet bars are in /dom > General > Configure Bars...
5. Skada unlocking is when you left click the skada window gear > (last icon on the right of that window) > Skada > Unlock Window
Keybindings:
Alt Keys for Mounts
Shift-C Resets Skada Data
Page 1: 1-5
Page 2: Shift Keys
Page 3: F Keys
(Rogue-specific) Shift-F: Stealth / Shift-G: Vanish
Addons - 49:
This UI is made for power, functionality and personality.
Every Addon Folder Herein:
!BugGrabber
Ace3
AceGUI-3.0-SharedMediaWidgets
ACP
AtlasLootEnhanced
AuraFrames
AuraFramesConfig
BigWigs
BigWigs_BrokenIsles
BigWigs_Core
BigWigs_Nighthold
BigWigs_Nightmare
BigWigs_Options
BigWigs_Plugins
BigWigs_TombOfSargeras
BigWigs_TrialOfValor
Broker_Everything
Broker_Garrison
Broker_Location
BugSack
CallbackHandler-1.0
Castbars
Chatter
Chinchilla
Chinchilla_KittyUI
DialogFrame
DockingStation
DockingStation_Config
Dominos
Dominos_ActionSets
Dominos_Cast
Dominos_Config
Dominos_Encounter
Dominos_Progress
Dominos_Roll
GatherMate2
Grid
GridIndicatorsDynamic
GridSideIndicators
GridStatusRole
GridStatusShield
kgPanels
kgPanelsConfig
LibBetterBlizzOptions-1.0
LibSharedMedia-3.0
LibStub
LittleWigs
Masque
Masque_Renaitre
MasterPlan
MasterPlanA
MBB
MikScrollingBattleText
MistrasDiabloOrbs
MoveAnything
MSBTOptions
OmniCC
OmniCC_Config
Overachiever
Overachiever_Tabs
PantherWelcome
Pawn
PitBull4
PitBull4_VisualHeal4
Portfolio
Postal
RSA
RSA_Options
RSA_Reminders
RSA_Rogue
SellJunk
ServerHop
SexyMap
SharedMedia
SharedMedia_MyMedia
SimpleILevel
SimpleILevel_Group
SimpleILevel_Resilience
SimpleILevel_Social
Skada
TipTac
TipTacItemRef
TipTacOptions
TipTacTalents
TomTom
WeakAuras
WeakAurasModelPaths
WeakAurasOptions
WeakAurasTemplates
WIM
At addons screen "enable all" and "load out of date addons" run /acp to disable or enable any problem addons at any time ingame on the fly!
Ingame type /dom set PVE
And if all else fails... manually just select Darwinsradio profile under all the addons.
Credits:
(No addons within have been used without explicit permission by the authors)
(Shiny<3) Without which none of this would be possible.
(Nandini - Mal'Ganis) Minimap Texture Fix with Glow
(Kathleen S) Kitty Ear Nameplate (no longer used)
(Ro - Hyjal) for the amazing Welcome Screen!
(Shadofall) WTF folder for 1920x1080 Settings (no longer used)
Special Thanks to all the addon authors for their hard work and dedication.
Special Thanks to Wowinterface.com for hosting my UI and helping me in so many little ways.
Special Thanks to all the users who have helped make this UI so popular, donations, feedback, it's truly invaluable.
Thank you,
Jonathan / Darwinsradio - Zul'Jin / Kittysafe - Zul'Jin
FAQ:
The frames are /kgpanels config, and anchored to /dom, so you can move that.
The chat field is the edit box polish of /chatter
How to adjust the size of the KG panel frame:
Go to /kgpanels config, active > unit frames > scroll down to panel width x panel height
How to adjust text alignment and such?
Docking Station / Broker Location Escape > Interface > Addons > Docking Station > Plugins >
==============================
CURRENT:
==============================

12.6.1 (Feb 19, 2017)

Lots of fixes and tweaks here.
Removed a bunch of unnecessary addons

==============================
Bugs I'm working on for next release:
==============================

1. AutoTurnIn is buggy, and updated, will be removed
2. Target castbars adjusted
3. Clean up of old macros
4. Enlarged chat and combat text frames to easier reading
5. Adjusted all framed and bars to compensate for the space reduction
6. Moved "Talking Head Frame" which shows storyline text

More to come...

==============================
HISTORY:
==============================

12.6 (Feb 18, 2017)

This update is coming tonight!

12.5.1 (12/7/2015)

A lot of little fixes and polishes
Reintroduce Grid Raid Frames

12.5 (11/29/2015)

A lot of little fixes and polishes

12.4 (11/15/2015)

A lot of little fixes and polishes
Removed Reflux since no longer functioning properly

12.37 (10/17/2015)

Major update

12.1 (8/14/2015)

Test on huge changes....

na (6/17/2015)

Coming Soon... NEW FEATURES:

When you click the PVE or PVP macro, not only does Dominos switch to that specific bar profile,
it instantly swaps between your PVE and PVP gear... so be sure to set those Equipment Sets up!

12.0.5 (6/11/2015)

A lot of changes in this one. Profile emulation, Unit frame changes, Aura changes, lots of adjustments across the board, from the bones up, with more to come.

12.0.4 (6/4/2015)

Lots of little adjustments, things still to do: Add setup button on welcome screen for Reflux and Dominos Profile loading.

12.0.3 (6/2/2015)

Profile Adjustments
Lots of little fixes

na (5/29/2015)

Adjusted Strata for all elements

Strata Settings:

My casting = HIGH
Target casting = MEDIUM
Target Frame = LOW
Location Panel = BACKGROUND
Left, Right, and Bottom = BACKGROUND

na (5/28/2015

Screenshots added for work in progress...

12.0.2 (5/26/2015)

Profile Fixes
Switch from /reflux switch Kittyui to Panther

12.0.1

Macro to toggle between PVE/PVP Profiles in Dominoes
Cast Bar Changes
Profile Adjustments

Troubleshooting added to faq

Anyone having set up issues with my UI PANTHER, it's due to reflux switching... so here is a quick ingame fix while I work on a permanent solution. Thanks!
1. Ingame type /reflux switch Kittyui
2. Ingame type /dom set PVE
3. Ingame type /skada config to move and resize window to combat frame on the right, and change font...
4. Ingame type /icehud config set existing profile to Default
5. Ingame type /af set Profile to Darwinsradio
6. Ingame type /tomtom and find "Coordinate Block", set background and border opacity to zero and check the lock button at the top

7. Remember in WTF / you don't touch the first folder called Account, only the ones in caps do you change:

[Rename]ACCOUNTNAME (Not your Email address)
[Rename]SERVERNAME
[Rename]CHARACTERNAME

8. Make sure at the login screen, that out of date addons is checked.

Now you should be set...

12

Big changes, across the board, streamlined, did away with a bag mod, I love the default bags now that they added functionality, and while they lack some organizational customization, bag addons seem to slow loading for me, just a very invasive addon it seems... so I did away with it, feel free to add a bag mod of your own liking of course.

Many other changes, fixes, polishes... I hope you enjoy it! And as always, all comments are welcome and encouraged.

11.3

A whole lotta polishing... and what else ya gonna do on patch day?!

11.2

Major update
Welcome screen
Massive UI-wide adjustments, fixes and tweaks

11.1

Minor tweaking and polishing
Adjustments on chatter, grid, default windows and frames, cast bars,
WA setup and display

11.0

Big changes in 11.0!

More thematic integration
Utilizing more up to date mods, Skinner and more!

** Includes Deadly Boss Mods **

10.09

Kittyui becomes Panther
Tooltips polished


Name change from Kitty to Panther:

I have finally decided to upgrade my WOW UI... it is growing up and getting a new name... so formerly known as Kittyui, it is now called simply Panther... still in the cat family... but I think people will be more likely to download it with a more badass name... and having come back after 2 years, I think the new chapter is ready to be opened with a great new name while maintaining the same intention...

10.08

Fixed castbars, breath meter, etc...
Aligned size and positioning of social / combat windows

10.07

Added Broker Garrison to my docking station broker everything environment, to clear up the minimap.
Full cleaning, simplifying, balanced bars.
Got rid of unnecessary and duplicate mods

10.06

Scaled Down and Cleaned up, organized Dock, Simplified use of space

10.05

Some fine tuning...

10.04

My WOW UI just became even more amazing... I added a movement recalibration cooldown spark that just looks awesome... along with new castbars, modifications of tooltips and docking station and cleanup of various issues as well... new version is pretty serious.

10.03

Unit Frames fix

10.02

Lots of minor fixes, casting bar adjustments, background textures, and more...

10.01

First polishing and finetuning, bugsack says no bugs!

10.0

My first update in nearly 2 years... there will be some issues... but so far so good :)
This is my way of saying, hey I'm back! I hope everyone is well, and I look forward
to hearing from you in the comments! I've missed so many people!

6.0.8

Added special bar which can be disabled in /kgpanels config and /bt
Fixed Clique frame, pitbull pet frame
Other finetuning

6.0.6-7 (Graphic and Config Fixes)

6.0.5 (Finetuning)

6.0.4 (BIG UPDATE)

1. KGpanel artwork
2. A lot of little tweaks and fixes.
3. Tooltip customization, i.e. Loot windows were in the way of unitframes.
4. Moved chi bars
5. Customized Pitbull further, and some other addons

6.0.3 (FINETUNING)

A lot of little tweaks and fixes.

6.02 (BIG UPDATE!)

1. Fixed broker issues
2. Adjusted size of chat and combat areas for more user friendliness
3. Adjusted for recount in combat area
4. Fixed weak auras for chi with custom textures to match UI style
5. Adjusted and fixed casting bars and cooldowns
6. Adjusted Pitbull Unit Frames
7. Some other minor tweaks and bug fixes

6.0.1 (4/6/13)

Updates:

Broker Spec Removed
Broker Equipswitch Removed
Pitbull's Shadow Orb Module disabled
Tons removed

Added:

WeakAuras for Shadow Orbs

6.0 (4/6/13)

Today's update comes after two years hiatus...
It's not perfect, but it all appears to be working...

Updates:

Removed Satrina's Buff Frames
Patched Fluid Frames
Fixed zBrokerDurability
Other minor adjustments

5.3.1 (5/1/11)

Fixes

5.3 (4/30/11)

More fixes post patch...
Removed Satrina's Buff Frame until a fix or replacement is found.

5.2 (4/28/11)

Updated after new patch which low level strafe-bombed everyone's addons...

5.1 (4/24/11)

Updated after two months away

5.03 (2/13/11)

1. Installation Fixes

5.02 (2/12/11)

1. Adjust casting bar aesthetic (font and texture)
2. Adjust Bartender Artbar Displaying
3. Adjust Grid Mana Bars
4. Addmod: Fluidframes
5. Adjust: Grid
6. Addmod: Broker shPerformance
7. Removemod: BrokerCPU

http://www.wowinterface.com/downloads/info16119-Broker_shPerformancememfpsms.html
shUI
Broker shPerformance

Addmod: Ara Broker Guild Friends
http://www.wowinterface.com/downloads/info11205-AraBrokerGuildFriends.html
Aranarth



5 (2/10/11)

1. Addmod: Wow Instant Messenger
2. Tons of fixes, updates, restructuring and effectiveness for casting and cooldowns

----------------------------------------------------------------

4.95 1/25/11

1. Redo Pitbull focus and focus target frames
2. Redo SBF configuration
3. Redo Buttonfacade aesthetic
4. Redo Castbars aesthetic

----------------------------------------------------------------

4.9 1/20/11

Removemod: Raven
Addmod: Satrina's Buff frame

We will miss you Satrina! <3

----------------------------------------------------------------

4.8 1/18/11

Removemod: Speaknspell
Addmod: RSA and MovePowerBarAlt

RSA: Great spell announcer and highly configurable
MovePowerBarAlt: For moving the Powerbar in Bastion of Light

----------------------------------------------------------------

4.7 1/13/11

Alot of fixes and tweaks in this one, I'd say a must download.

----------------------------------------------------------------

4.6 1/4/11

1. Fixed Focus Frame for Cooldowns
2. Added Focus Awareness Bars
3. Ajusted Grid information priorities
4. Bunch of other little tweaks
5. Happy New Year!

----------------------------------------------------------------

4.5.2 1/2/11

Created profile for 1024x768 users

----------------------------------------------------------------

4.5.1 XXX

Bartender Fix

----------------------------------------------------------------

4.5 12/31/10

1. Tweaks: Castingbars, Grid, Pitbull
2. Fixes for profile emulation
3. Fixes: Castingbars, Raven Buff Bars, Forte Cooldown Timers
4. Fixes: Bartender redo to fix an oddly persistent vehicle UI error
5. Tweaks: Alignment, Database Cleanse, Reset on Bartender, other minor things
or stuff I just don't remember doing.
6. New Addons: Fortexorcist, Raven
7. Removed Addons: Satrina's Buff Frame (Love you Satrina, trying something new,
I know you're quitting WOW and I wish you all the best in 2011 and beyond! *HUG ATTACK!*

----------------------------------------------------------------

4.4 12/28/10

1. Fixed Pitbull
2. Fixed some casting overlay issues
3. Minor tweaks and adjustments

----------------------------------------------------------------

4.3 12/22/10

1. Adjusted Docking Panels and Strata

Left: Technical
Middle: Dungeon Info
Right: Guild and Play Info

2. Casting bar now overrides middle panel
3. Added aTotembar for Shaman Support
4. New Pitbull Unitframes
5. Reconfig docking panels, chatbar, fonts

----------------------------------------------------------------

4.2 12/19/10

1. Updated casting bars
2. Fixed issue with 'w' key movement
3. Updated Action bar frame for casting embed and chat
4. Font and style updated
5. Button Facade restyle
6. Tons of tweaks and fixes

----------------------------------------------------------------

4.1 12/15/10

Refitted frames
Fixed buff and debuff appearance

----------------------------------------------------------------

4.0 12/9/10

Fixed a few errors reported and adjusted aura bar, casting bars, and some other key things
to make the UI all around more friendly and fun to use for the expansion.


Added: Satrina's Buff Frame, removed Raven
Added: OmniCC

----------------------------------------------------------------

4.0b 12/8/10

MEOWACLYSM!!!