Welcome to Panther, formerly Kittyui!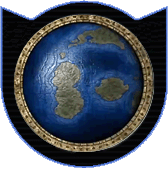 Panther UI (1920x1280)
~_~_~_~_~_~_~_~_~_~_~_~_~_~_~_~_~_~
Panther is a user interface replacement which changes the look and feel of the game, while making quite a few things more convenient, and helps reaction time because of it which can make you a better raider, and player overall <3
Contact me via Facebook.Com/CatnipDream for all questions.
Once downloaded all addons updateable via Curse,
except Docking Station which is here at WOWI.
Features Include:
Profiles specifically for Rogue and Priest but usable by all
Out of Combat Sparkles turn to Fire when In Combat
Grid Layout
Auto-Sell Junk
Docking Station for Info Panels, ie Durability, Gold, Latency, Time, and more...
Artifact Watcher for easy loading of AP Items
Layout for Buffs, Debuffs
Details Meter
Special Macros, Alt-Mounts, Shift-F Stealth, Shift-G Vanish, Shift-S Fishing, Alt-H: Holy, Alt-S: Shadow, see /m for more macros like easy leaving of BGs and Vehicles...
World Quest Tracking
Custom Artwork for Panels and Mini Map
Custom Layout for AP, XP, and Honor Bars in an aesthetically pleasing dashboard
Install:
Log out and Exit Game
Delete or Move Old WTF and Interface folders
Extract Panther folders and move my WTF and Interface folder to your WOW directory.
Go into WTF folder and rename the following folders as requested: Your Account Name, Your Server Name, Your Character Name ((Important note: Do not rename the folder called "Account" but the one called "ACCOUNT NAME" all in caps! Account name should not be your email address but your actual account name Server Name and Character Name are not written all in caps.))
Disable Dominoes > Encounters to assure zone action elements are visible.
Problems?:
Profiles to set up:
ESC > INTERFACE > ADDONS
1. Dominoes > Profiles> Set to Panther (ingame type /dom)
2. DockingStation > Profiles > Panther (ingame escape > Interface > addons)
3. Chatter > Profiles > Panther (ingame type /chatter)
4. Pitbull > Profiles > Panther (ingame type /pitbull)
5. Aura Frames > Profiles > Panther (ingame type /af)
6. Masque > Profiles > Panther (ingame type /masque)
7. Castbars > Profiles > Panther (ingame type /cb)
8. Skada > Profiles > Panther (Ingame gear in Skada window, r-click)
WANT TO RESIZE SOMETHING?
artwork : /kgpanels config > Active Panels
Size of buttons: /dom > right click the specific panel, you'll see sizing options there
Some known Issues:
1. Shift-right click the orbs to move them
2. The panels are /kgpanels config
3. The docking panels, go into Escape > Interface > Addons > Docking Panel > Profiles and set it to Darwinsradio
4. I believe pet bars are in /dom > General > Configure Bars...
5. Skada unlocking is when you left click the skada window gear > (last icon on the right of that window) > Skada > Unlock Window
6. The frames are /kgpanels config, and anchored to /dom, so you can move that.
7. The chat field is the edit box polish of /chatter
8. How to adjust the size of the KG panel frame:
9. Go to /kgpanels config, active > unit frames > scroll down to panel width x panel height
10. How to adjust text alignment and such?
Docking Station / Broker Location Escape > Interface > Addons > Docking Station > Plugins
11. Queueing for BGs getting a locked out addon error... still working on this one, just disable, queue, re-enable for now.
FAQ:
Question 1
:
Just tried setting it up. Changed all the profiles to correct ones to match and all that. Still ended up with a minimized version. And when I went on to fix it. Bar 2 of Dominos was anchored to kg panels incorrectly. Bar 2 was way smaller then the panel and not centerd.
Answer
:
/kgpanels config to resize and move the anchored artwork
Location items are:
1. esc > interface > addons > docking station panel: location
2. /castbars
3. /chatter > edit box polish
Question 2
:
Hi Jonathan, just got home and about to download you're ui setup! Will only work on 1 character or all?!
Answer
:
The UI will work on any character, just copy the Character Name folder and rename to the new Character.
Remember to rename folders: ACCOUNT NAME, Server Name, Character Name
Question 3
:
Answer
:
To fix misplaced chatwindows, rightclick the main tab for chat > unclock and move, I actually find it easiest to resize a black border on a black background, by changing the window screen to something bright for moving, then turning it back once it's set.
To fix the Orbs, Shift-Right Click allows you to drag them.
I hope this helps, if you need more help, leave a comment

Keybindings:
Page 1: 1-5
Page 2: Shift Keys
Page 3: F Keys
Alt Keys for Mounts
Shift-C Resets Skada Data
(Rogue-specific) Shift-F: Stealth / Shift-G: Vanish
Credits:
(No addons within have been used without explicit permission by the authors)
(Shiny<3) Without which none of this would be possible.
(Nandini - Mal'Ganis) Minimap Texture Fix with Glow
(Kathleen S) Kitty Ear Nameplate (no longer used)
(Ro - Hyjal) for the amazing Welcome Screen!
(Shadofall) WTF folder for 1920x1080 Settings (no longer used)
Special Thanks to all the addon authors for their hard work and dedication.
Special Thanks to Wowinterface.com for hosting my UI and helping me in so many little ways.
Special Thanks to all the users who have helped make this UI so popular, donations, feedback, it's truly invaluable.
Addons:
ArtifactWatcher
Auctionator
AutoLootPlus
bdUnitframes
Chatter
Chinchilla
ColorPickerPlus
DBM
DialogFrame
DockingStation: Broker (Everything & WorldQuests)
Dominos
kgPanels
Masque
MasterPlan
MongoMon
MoveAnything
nibMicroMenu
OmniCC
PantherWelcome
Pawn
PersonalLootHelper
PitBull4
Postal
Scrap
SharedMedia
Skada
TellMeWhen
TipTac
TomTom
WeakAuras
WorldQuestTracker
Thank you,
Jonathan / Darwinsradio - Area52
www.jmberman.com