QuestClicks: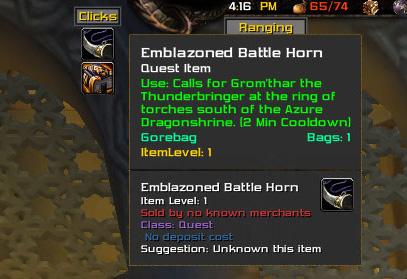 After a long hiatus, the author of QuestClicks has returned to the game. With his return comes updates to his addon. There have been others that have popped up to try to replace it in his absence. But if you are in need of an addon that helps you find usable items in your bags (by creating button bar for them that you can place anywhere on your screen), check this oldie out. In addition to items for quests, the addon also now supports items that provide artifact power, recipes you can learn, combinable items, etc! And if you find something that the addon doesn't create a button for, but that you wish it did, mention it to the author to see if you can get it added.

You can try this addon out by getting it here.



For previous Picks of the Week, visit our PotW archive forum.

Are you the author of a mod that you think belongs in this spotlight? Just upload/update it to WoWInterface, and it will automatically be considered for that week's Pick.