Hey everyone! I'll be uploading r8 tonight, however I have some sad news.
I will
not
be including rFilter. I found myself not using it, and it was a pain to try and set up for every class. I dived into that a little too quick. Sorry!
Anyways, r8 includes a few big changes to the UI, including actionbar and unitframe layout. Grid is now the new raid addon, and I have added both dps and heal layout (heal layout configured for Druids, though it's easy to reconfigure!). New screenshots have been added, so take a look!
Here's a preview of the healing mode!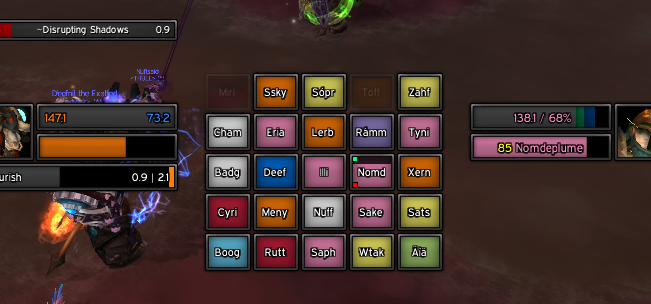 You can download LerbUI
here
.
Happy gaming!
Lerb
LerbUI r8 - Sneak peak!
Here's a sneak peak of LerbUI r8, showing new unitframes and new buff/debuff tracker! I'm using rFilter to track these things. I am going to configure it for every dps class before I release it, this is just a sneak peak of it running on my priest
You can download LerbUI
here
.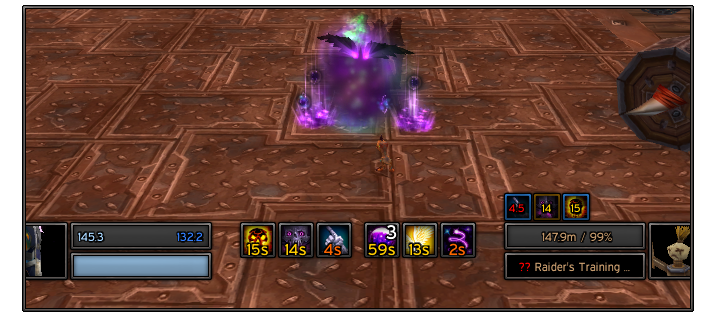 Happy gaming!
Lerb
05-06-12 01:22 PM by:
lerb
Just wanted to let everyone know that I'm working on LerbUI v2, which will include big changes on unitframes. The layout will be completely overhauled.
Othing thins I hope to include is a one-bag module, a better threat module, and debuff tracking (dot timers) and a healing layout.
Keep in mind that I do this on my spare time, and I'm working quite a lot now when summer is closing in. I will be posting progress with sneak peaks and such as I progress with the new version.
You can download the current version of LerbUI
here
.
Happy gaming!
Lerb
r6-1 now uploaded with minor fixes!
Totem bars now as they should be, buffs on target frame (turn them on in LerbUI_Config) and other minor fixes. Let me know if anything is out of order!
Download LerbUI
here
.
Happy gaming!
Lerb
r6 now live!
New release just hit the site and includes changes to bags, bank, unitframes, castbars, nameplates and more. Check it out
here
!
Happy gaming everyone!
Lerb