WoWInterface
(
https://www.wowinterface.com/forums/index.php
)
---
Pick for 10/16: ManaPercent (new) and Below Average Items (updated)

ManaPercent: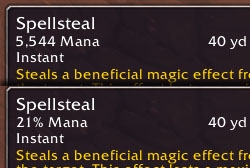 Do you display your current mana amount on your unit frame as a percent, rather than the actual amount? Ever wonder if you have enough mana to cost a particular skill but have no idea if your 11% is really 4,672? ManaPercent is a small, simple addon which will alter the mana cost text in your tooltips to display as a percent rather than the actual mana amount.
You can get it
here
.
Below Average Items: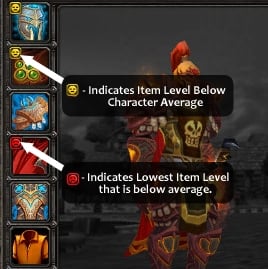 Sometimes I open my character sheet and wonder which items are holding down my average item level - particularly, which slot has been waiting for an upgrade the longest and has, therefor, the lowest item level. This addon adds a little icon to the corner of each item slot on your character sheet if that item is below your average. With it, you can see this information at a glance, without needing to mouseover every slot and search for that text in the tooltip. In addition, the item with the lowest item level will have a red icon instead of yellow.
Save yourself some time and sanity - this addon can be downloaded
here
.
For previous Picks of the Week, visit our
PotW archive forum
.
Are you the author of a mod that you think belongs in this spotlight? Just upload/update it to WoWInterface, and it will automatically be considered for that week's Pick. :)
All times are GMT -6. The time now is

02:27 PM

.
vBulletin © 2020, Jelsoft Enterprises Ltd
© 2004 - 2019 MMOUI