WoWInterface
(
https://www.wowinterface.com/forums/index.php
)
---
Pick for 5/6: Guild Roster Manager (new)

Guild Roster Manager: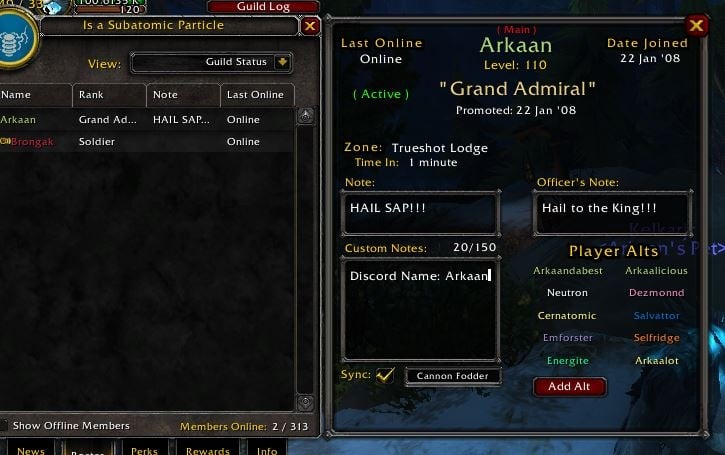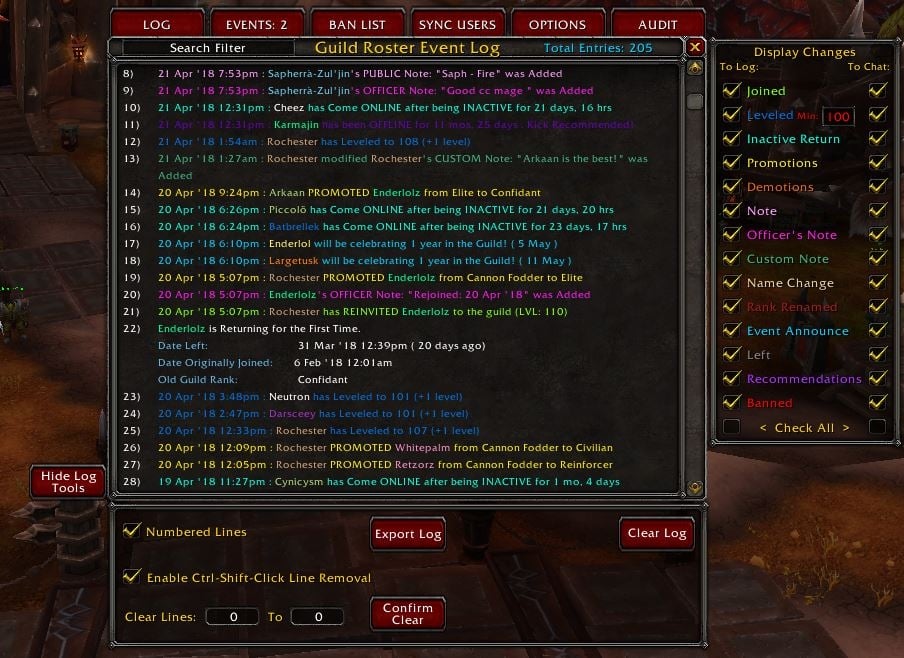 Are you a guild leader or officer? Are you looking for a way to see more information about your guildies, share info amongst members, and stay on top of your roster? Guild Roster Manager has made its way over from Curse this week, giving you all of these features and more! This addon really does way too much for me to list here. The feature list is long and impressive.
Read it for yourself, and get the addon,
here
.
For previous Picks of the Week, visit our
PotW archive forum
.
Are you the author of a mod that you think belongs in this spotlight? Just upload/update it to WoWInterface, and it will automatically be considered for that week's Pick. :)
All times are GMT -6. The time now is

11:47 AM

.
vBulletin © 2018, Jelsoft Enterprises Ltd
© 2004 - 2017 MMOUI