WoWInterface
(
https://www.wowinterface.com/forums/index.php
)
---
Pick for 7/31: InspectorGadgetzan (new) & mOnAr's Wardrobe Helper (new)

InspectorGadgetzan: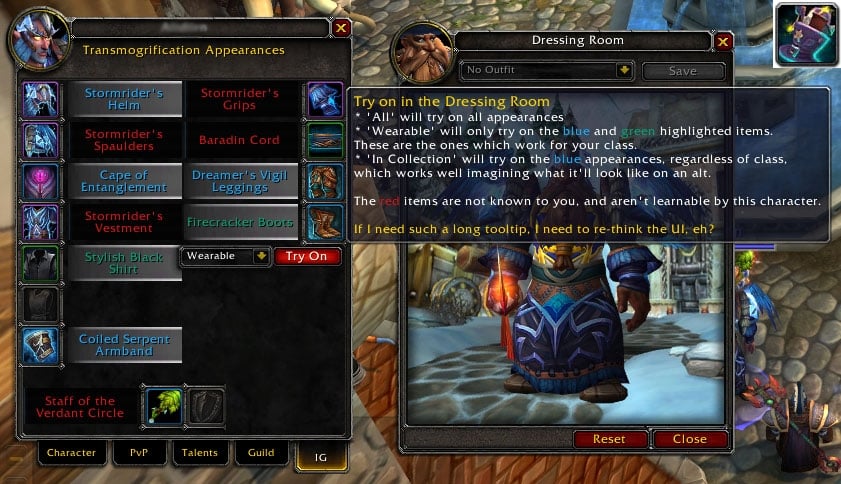 This addon is an inspection helper in that it makes it easier to see your target's transmogrifications. You can then see how these appearances would look on your character and open your wardrobe to that appearance. It also provides a button to open your mount journal to whichever mount your target it using, so that you can either use it yourself or find out where it came from.
Read more about it
here
.
mOnAr's Wardrobe Helper: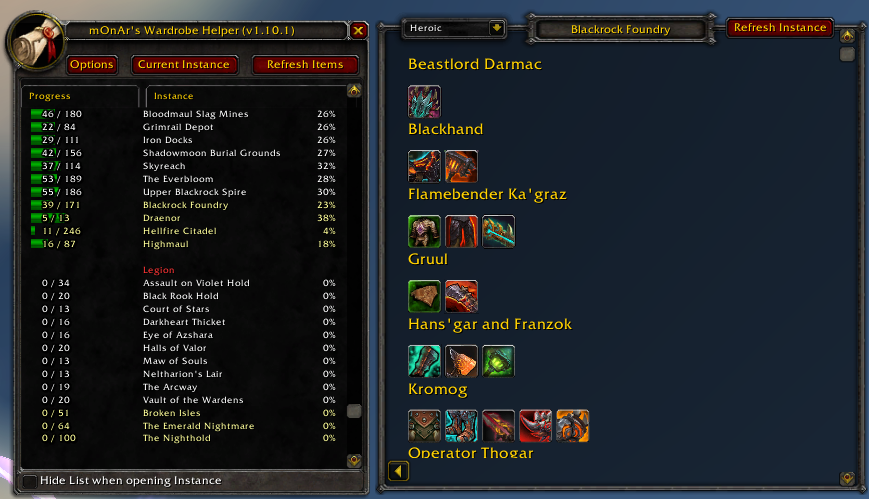 Do you want to collect as many transmog appearances as you can? This addon sorts those you have not collected by which dungeon or raid they come from. In addition, it also displays your progress through instances you are currently saved to.
Collect them all! Find out what this addon can do
here
.
For previous Picks of the Week, visit our
PotW archive forum
.
Are you the author of a mod that you think belongs in this spotlight? Just upload/update it to WoWInterface, and it will automatically be considered for that week's Pick. :)
All times are GMT -6. The time now is

04:12 AM

.
vBulletin © 2020, Jelsoft Enterprises Ltd
© 2004 - 2019 MMOUI