WoWInterface
(
https://www.wowinterface.com/forums/index.php
)
---
Pick for 7/9: Long Forgotten Hippogryph (new)

Long Forgotten Hippogryph: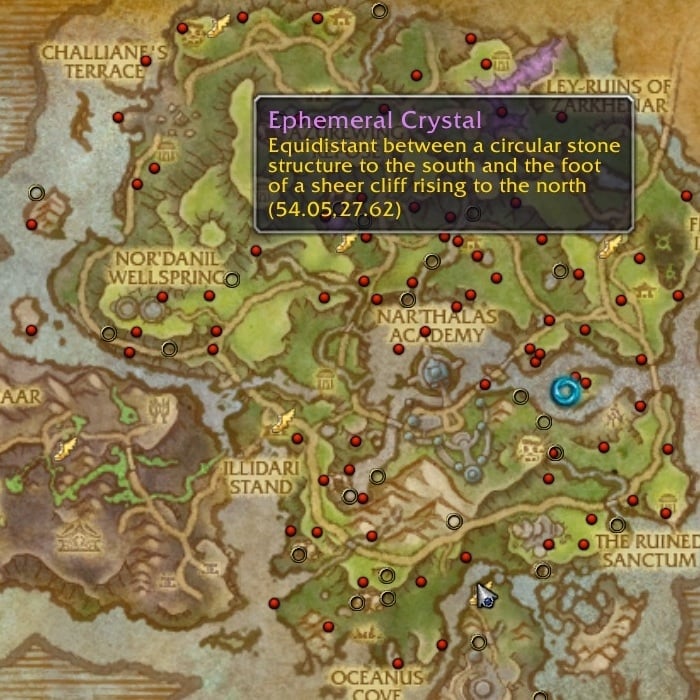 Have you heard the stories of the
Long-Forgotten Hippogryph
? There aren't many who know or remember the tales. This hippogryph has been lost to time. But you can find it. And this addon can help you.
Learn the story of the Long-Forgotten Hippogryph and get this addon
here
.
For previous Picks of the Week, visit our
PotW archive forum
.
Are you the author of a mod that you think belongs in this spotlight? Just upload/update it to WoWInterface, and it will automatically be considered for that week's Pick. :)
| | |
| --- | --- |
| Taraezor | 07-15-17 07:25 PM |
---
Thank you!

Many thanks Seerah for selecting my AddOn. I hope it helps someone somewhere to obtain the mount.
| | |
| --- | --- |
| rusty49 | 10-08-17 12:32 PM |
---
My search is over...

4 Attachment(s)
Thanks to you, Tereazor, for this Addon! Got my no-longer-forgotten mount today! But here's the crazy part... the fifth crystal I clicked on was in an 'unverified location'! :banana:

I have screen-caps of my toon facing the four directions [N, S, E, W] and even included my minimap image in the upper left corner of the screen to show this. The only problem I have with these images is that they were taken 'after' I clicked on the crystal! I feel so bad but, do understand, I was just so excited to have found this crystal and getting the mount!

I placed my toon exactly on the spot to where the crystal was, but I'm sure this may not be enough for precise coordination.

The description for this location is thus from your addon: "Unverified reports of this location "under the tree" "
My player coords (xx.x, yy.y) are/were 63.5, 46.2

I would definitely give the sub-description of this location deserving the 'well-hidden' title. I literally and luckily flew in and landed sqarely on top of it! You will see in the images that you might see the crystal if you approached it from the west northwest and just happened to be flying at the same exact altitude from sea level as the crystal placement - it's that tight!

OK, here comes the fun part - I've never included screen-caps to these forum posts before...

ooohh, close - 1.94 MB [= 4 images] and thanks for the software on this forum to include attachments ability; I'm not one to just arbitrarily put screenshots of anything out in the WWW universe.

It will be hard for you to see my toon in one or two of those images. Thankfully, I have the 'chronos' illusion on my weapon...really stands out.

Once again, thanks soo much for this addon but, I think my luck in getting this mount is possibly due to one point - after typing this post, I did a '/who' command for Azsuna; there were only 9 bodies in this area! No idea how many were there when I was doing my crystal-hunting! Caio for now!

PS. You see me here as 'rusty49'; the toon that got the mount is named Drachmalina.
| | |
| --- | --- |
| Taraezor | 10-10-17 12:51 AM |
---
Thanks!

A somewhat belated reply as I only just noticed your post. Many thanks for your effort. I perfectly understand the dilemma. It is a race against time and I have even done the same myself in forgetting to screen cap! For this reason and unlike my Netherwing Eggs AddOn where I am rather pedantic, I am happy for your effort. If not already updated I will indeed update the AddOn. Thank you!
| | |
| --- | --- |
| rusty49 | 10-29-17 08:43 AM |
---
The Photos!

2 Attachment(s)
Attachment 9014
Attachment 9016
These 2 screenshot-caps were taken while I assisted an in-game friend get his LFH. This crystal was my last crystal to find as well when I got my LFH. Happy hunting all!
All times are GMT -6. The time now is

02:41 AM

.
vBulletin © 2020, Jelsoft Enterprises Ltd
© 2004 - 2019 MMOUI