WoWInterface
(
https://www.wowinterface.com/forums/index.php
)
-
Lua/XML Help
(
https://www.wowinterface.com/forums/forumdisplay.php?f=16
)
---
Help,AddOn Studio 2015 can not see zhe font

1 Attachment(s)
Help,why can not see zhe font
---
I don't know of any up-to-date WYSIWYG editors but don't use AddOn Studio
---
Quote:
---
Originally Posted by ofsheg (Post 322757)
Help,why can not see zhe font
---
This should be fixed now. See the new beta.
Let me know if you have any issues.
----
Here are some examples: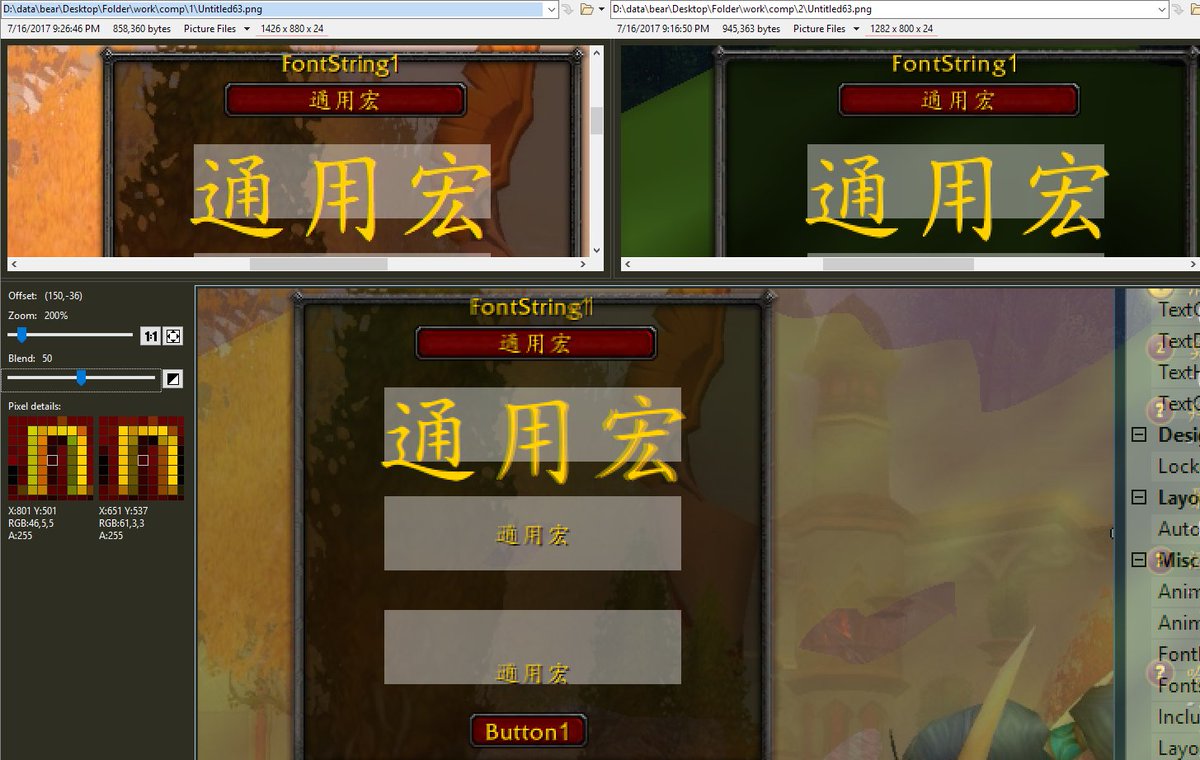 From
https://twitter.com/AddonStudioWoW/s...10506358554626
Soon was a lot later than I planned originally... :(
All times are GMT -6. The time now is

03:17 AM

.
vBulletin © 2021, Jelsoft Enterprises Ltd
© 2004 - 2020 MMOUI