WoWInterface
(
https://www.wowinterface.com/forums/index.php
)
---
Pick for 7/30: World Quest Tracker (updated)

World Quest Tracker: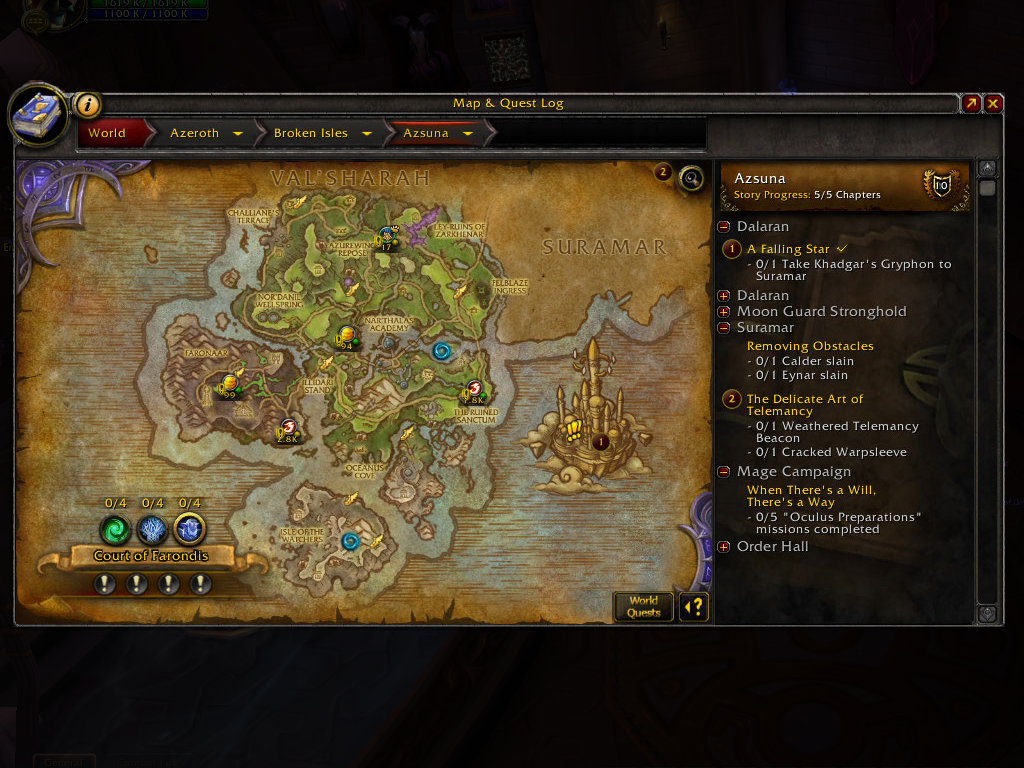 Do you want a better way to remember the world quests you plan to do? Maybe even a different way to view them on the world map? World Quest Tracker adds a custom section to your quest tracker window for world quests that you plan to complete that day. When tracking the world quests in this way, those you plan to do will be shown on your flight map to choose the closest flight path. Not sure yet which world quests you want to complete/track? Their icons on the world map are changed to represent their rewards, so you can see at a glance which reward gold, for example, if you're feeling a bit poor at the moment.
Check out all of this addon's features
here
.
For previous Picks of the Week, visit our
PotW archive forum
.
Are you the author of a mod that you think belongs in this spotlight? Just upload/update it to WoWInterface, and it will automatically be considered for that week's Pick. :)
All times are GMT -6. The time now is

05:10 AM

.
vBulletin © 2019, Jelsoft Enterprises Ltd
© 2004 - 2019 MMOUI